We're weeks away from the release of LAUREN CONRAD BEAUTY (on sale 10/16/12) and to celebrate we're giving away a gift bag chock full of amazing beauty products, hand-picked by Lauren Conrad. Seriously, we kind of want to keep one of these for ourselves.
Pre-order your copy of the book today and enter for a chance to win! And in case you need more convincing, here's the full list of products that you could win!
BLUEAVOCADO XO(eco)™
This line of sustainable lifestyle products created by Lauren Conrad includes nearly 20 food-on-the-go, travel and cosmetic storage accessories made from recycled plastic bottle fabric powered by REPREVE® fibers giving new purpose to used plastic bottles. Discover more at: amazon.com/xoeco
XO(eco) hip pod – Tuxedo Stripe: Eco-friendly messenger style collapsible bag.
XO(eco) beauty clutch – Birds On A Wire: Eco-friendly portable cosmetic carrier offers loveable style for a liveable planet. The insulation keeps cosmetics cool for up to 6 hours!


CLARISONIC MIA
The Clarisonic Mia Sonic Skin Cleansing System is the perfect sized device for any girl-on-the-go. It oscillates at over 300 movements per second to gently remove dirt & oil from the skin. It's gentle enough to use twice a day and cleanses 6X better than manual cleansing. Find out more HERE.
$100 GIFT CARD TO LULULEMON
Beauty isn't just about make-up—it's also about feeling good and staying fit. Get all the fitness gear you need at LuluLemon!
TARTE MultiplEYE LASH ENHANCING LIQUID LINER
Get Lauren's killer cat-eye look with this bold liquid liner that also delivers Tarte's lash-nourishing peptide formula.
ARQUISTE TRAVEL ATOMIZER in L' Etrog Arquiste Travel Atomizer in L'Etrog
Developed with a unique technology, this atomizer is super easy to use: Just remove the spray top of your full-size perfume and attach the atomizer instead. Pump the atomizer to fill it with the scent. Easy peasy! Check out more scents at www.arquiste.com
KATE SOMERVILLE GENTLE DAILY FACE WASH
There are few things more important to your skin than washing the day's makeup and grime off of your face. Make the task a little easier with this gentle daily cleanser.
BIORÉ DEEP CLEANSING PORE STRIPS
The perfect follow-up to your cleansing routine! Clinically proven to instantly remove pore-clogging dirt, oil and buildup that can cause blackheads, Bioré® Deep Cleansing Pore Strips are the deepest way to whisk away debris in just ten minutes. For more info, visit www.biore.com
JOSIE MARAN ARGRAN PRODUCTS
Josie Maran Argan Balm: An Argan Oil-infused balm that nourishes you all over. Leave no part of your body dry or dehydrated with this eco-chic, healing wonder, developed for use on the entire body.

Josie Maran 100% Pure Argan Oil: This cult-fave is a light-weight oil grown organically in Morocco. Use it as a fast-absorbing daily moisturizer, or to heal and condition everything from cuticles to split ends. Discover more about both products at www.josiemarancosmetics.com
ROSEBUD'S LIP BALM
In Minted Rose. This cult-fave lip balm is multi-purpose so you can also use it to soothe any irritation, minor burns, and for dryness relief on elbows and knees.
LAVANILA VANILLA COCONUT CANDLE
Take a relaxation break with this all-natural, non-allergenic, non-toxic & eco-friendly beeswax blend candle. It burns clean to create a safe and healthy environment without releasing harmful smoke, pollutants, toxins or soot into the air you breathe. Find out more HERE.

LUMENE PRODUCTS
Vitamin C + Pure Radiance Day Cream with SPF 15: Make skin look brighter and more radiant while protecting it against the harmful effects of the sun. This cream feel refreshing and the citrusy fragrance is more than pleasant in those wee morning hours.
Vitamin C+ Pure Radiance Beauty Drops: Suitable for all skin types, these drops effectively prevent the first signs of aging and help to reduce the appearance of dark spots for long-lasting, brightening effects. Find out more about both of these products at www.LumeneUSA.com
BUTTER LONDON NAIL LACQUER
Originally created backstage at fashion week, these lacquers are also formulated without parabens, sulfates, and other harmful chemicals. Also, such cute colors!
MELVITA FLORAL WATER IN LAVENDER
Multi-purpose, beauty-boosting waters developed with luxe floral extracts to hydrate, tone and replenish all skin types. It can also be applied over blemishes to reduce inflammation or as a relaxing home fragrance. Products are also available at www.usa.melvita.com

SONIA KASHUK BRUSH SET
Great makeup doesn't mean much if you don't have the right tools to apply it. This brush set includes a professional quality powder/blush brush, foundation/concealer brush, eye shadow brush, angled contour crease brush, angled eye shadow brush, and smudge brush.

VBEAUTE IT KIT
Housed in an uber-chic, designer-inspired gunmetal clutch, the It Kit takes the guesswork out of skincare maintenance by supplying serious skincare essentials in travel-friendly containers:
Undercover Agent™ Age Delay Serum
Rub Off™ Gentle Facial Exfoliator
Evidence Eraser™ Gentle Foaming Cleanser
Buying Time™ Everyday Crème
Eye Never™ Nourishing Repair Eye Crème
Looking for more details on this product? Visit http://vbeaute.com/
RADICAL SKINCARE: AGE-DEFYING EXFOLIATING PADS
These deep-cleansing pads exfoliate, smooth and soothe skin. Formulated at maximum levels, these powerful ingredients penetrate skin to reveal a bright and fresh complexion. Find out more at www.radicalskincare.com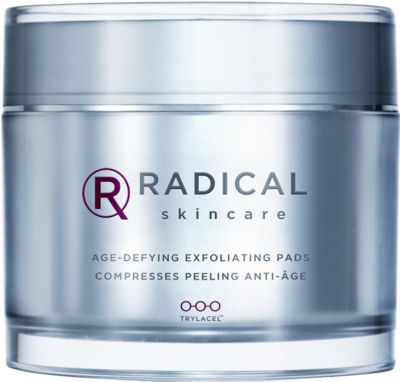 NARS VELVET MATTE LIP PENCIL IN ROMAN HOLIDAY
The perfect pink lip color to pair with your cat-eye liner look!
MASON PEARSON POCKET MIXTURE BRUSH
Pamper your tresses with this popular (and luxe!) brush.

SALLY HANSEN NAIL PRODUCTS
Sally Hansen Complete Salon Manicure in Pedal to the Medal: A complete manicure captured in a single bottle. This product combines a base coat, strengthener, growth treatment and top coat with pure pigment color to provide an unprecedented polish that preps, treats, and finishes nails.
Sally Hansen Diamond Flash Fast Dry Topcoat: Get stronger nails and mega shine in just 60 seconds with this quick-drying top coat. Packed with real micro-diamonds, platinum and aluminum, the breakthrough top coat leaves nails virtually impervious to chipping and breakage. Find out more about both of these Sally Hansen products HERE [link to: http://sallyhansen.com/products/nails/nail-care/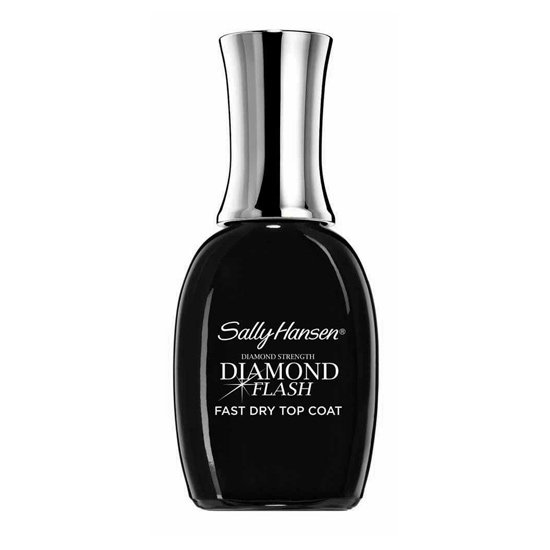 Pre-order LAUREN CONRAD BEAUTY and enter to win this gift basket here!